Morgantown Car Accident Law Firm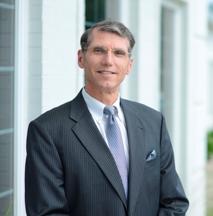 As a car accident victim you face great personal and financial hardship. Full and fair compensation can relieve the financial burden and help your family move forward, but the insurance companies are not going to pay willingly. You have to fight for the compensation you are entitled to. We know because we used to defend the insurance companies. Now our Morgantown car accident law firm is dedicated to helping injury victims and the loved ones of wrongful death victims.
The Personal Attention You Need
After an accident you may be struggling with serious injuries. You probably are facing growing medical bills and are unable to earn a living. We understand the anxiety and grief that accident victims and their loved ones face, and how important your case is to your future.
We take a limited number of cases that we carefully select, so that we can fully dedicate our time, attention and resources to each client and family. You will have two attorneys working with you throughout the entirety of your case, along with our experienced and dedicated support staff. We are always happy to answer your questions, address your concerns, and help you feel comfortable with the legal process.
We Can Come to You
Before you hire our Morgantown car accident law firm, we will meet for your free initial consultation. We know that when you are seriously injured or caring for an injured loved one, it can be difficult or impossible to go to an office to attend a meeting. If coming into our office is not realistic for you, we will gladly meet at time and place that is best for you, whether that is in your home, your hospital room or another location.
Our Experience Sets Us Apart
Our lawyers are uniquely qualified to fight for car accident victims like you. Our founding attorney, Jeff Robinette, used to work for the insurance companies, defending against personal injury lawsuits like yours.
Now we use that knowledge and experience to help accident victims and their families beat the insurance companies and recover the full compensation they deserve. We know how they operate and the tactics they will try to use against you, so we can stay one step ahead of our opponents.
We fully understand how hard the insurance companies and other corporations work to cheat injury victims out of the money they deserve, and we find it deeply satisfying to see our clients' lives and futures change for the better when we win maximum compensation for them.
To learn more about your rights and how we can help you, please call the Morgantown car accident law firm, Robinette Legal Group, PLLC, at 304-594-1800 or contact us online today.